Metropolitan Mechanical Contractors of Fargo, North Dakota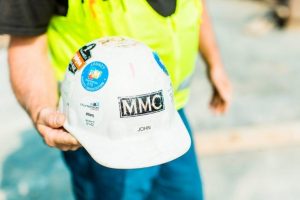 Looking for a trusty mechanical service team in the Fargo, ND area? MMC has a team of experts for all of your plumbing, heating, cooling, and indoor air quality needs. MMC provides services for places you learn at, shop at, eat at, work at, sleep at, and more. The comfort of these places often relies on the heating, cooling, and air quality provided by mechanical systems. It is important for businesses and commercial buildings to consider the comfort needs of their occupants for everyday activities.
Who Do We Provide For?
The Fargo area has a lot of commercial buildings that require time and energy-saving mechanical services, which MMC is here to provide.
Our team can provide for:
Hospitals
Clinics
Schools and Universities
Shopping centers
Offices
Sports stadiums
Every building is different and needs its own mechanical systems design, installations, and services. Our Fargo team of trained technicians can service the needs of your commercial building. Our focus on this area is commercial, not residential. The MMC team has been involved in the design and construction of some of the most well-known structures of the Midwest and is looking to serve the buildings across the state of North Dakota.
What Services Do We Provide?
The Design, installation, and services of mechanical systems are what we do best at MMC.
Our services offered in the Fargo area include:
Predictive and preventative maintenance
Equipment repair
Equipment replacement
Design and retrofit of commercial systems
Commercial plumbing services
Building systems operation
With our 24/7 mechanical emergency servicing our customers are able to contact us at any time of need 365 days a year. We understand the importance of your building's systems which is why we want to help you get them fixed as quickly and efficiently as possible. With our direct contact system, you have direct emergency contact with one of our service technicians. With our predictive and preventative HVAC maintenance plans, MMC can help to reduce the outages and downtime that may occur within your systems. We have you covered with the maintenance, repairs, and replacements you need to keep your HVAC, plumbing, and indoor air quality systems operating at their potential.
Contact the MMC Fargo Office
As the seasons change in North Dakota, it is important that your mechanical systems are working properly, don't wait to schedule your services with MMC. If you are looking to learn more about the services we provide or want to schedule with us, fill out a contact form or call our Fargo office at 701-205-3780. We look forward to being your mechanical service provider!