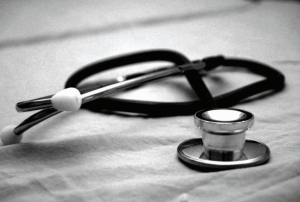 We care for your building so you can focus on caring for your patients.
Check out our booklet about our services for Healthcare facilities.
Checking the pulse of your building.
The mechanical room is the heart of a building. The performance of the mechanical systems and the comfort of the environment have a direct impact on patient outcomes. Without proper working HVAC and plumbing, your facility is left susceptible to airborne diseases, contamination and "fever." We're passionate about building healthy facilities that support your patients and staff.
EXPERTISE & EXPERIENCE – We have the experience and the expertise to execute healthcare projects to the highest standard.
PATIENT-FOCUS – Our crews have gone through extensive training on the patient experience and infection control. Patient health, comfort and safety is our priority.
DISRUPTION AVOIDANCE – We work closely with facilities to establish temporary procedures that help minimize the disruption to daily activities.
We build health
We install mechanical systems specifically designed to serve sensitive equipment and spaces. Medical gas systems, custom air handling units for operating room air, water treatment systems, and chilled water systems to cool MRI machines – you name it, we've built it.
Our healthcare team has over 50 years of experience designing, building, and maintaining healthcare facilities. We are passionate about patient experience and we are proud to be a part of building these facilities.
We know HEALTHCARE
Healthcare facilities are unique. You have patients recovering and their comfort and health is of the utmost importance. Factors like quiet drilling, and infection control are essential. We're sensitive to the needs of the occupants.
Healthcare projects are some of our favorite to work on because they align with our core values. At MMC, we value community, excellence, and integrity.
OUR EXPERIENCE
We have had the honor of working on some of the biggest hospitals and most prominent healthcare facilities in the Midwest.
Hospitals aren't like other buildings – They operate 24/7. We work with you to coordinate construction and equipment replacements to minimize down time. In the last five years alone, we have successfully completed projects in over 140 different healthcare facilities.
We've been fortunate enough to work with the top healthcare facility clients in the Midwest. We have had over 1 Million MEDICAL FACILITY LABOR HOURS IN THE LAST 5 YEARS.
Our talented healthcare field foremen have considerable experience building and renovating healthcare facilities.
WE TAKE CARE OF YOUR FACILITY, SO YOU CAN TAKE CARE OF YOUR PATIENTS.
Our team has experience designing, building, repairing and replacing mechanical systems in healthcare facilities. We have the capabilities and experience to partner with you on all of your facility's needs – from initial design to project management, controls, all the way to service and maintenance.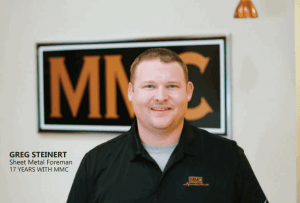 OUR TEAM IN FACTS AND NUMBERS
WE HAVE THE KNOWLEDGE. – We have extensive experience working around and with sensitive healthcare machines and equipment.
WE CARE ABOUT YOUR PATIENTS. – Our team has healthcare specific facility training on how to interact with active patient populations.
WE KNOW FACILITIES. –  We understand the complexity of operating within patient-centered environments.
OUR CERTIFICATIONS
ASHE HEALTHCARE CERTIFICATE (ASHE HCC)
CERTIFIED HEALTHCARE CONSTRUCTOR (CHC)
INFECTION CONTROL & RISK ASSESSMENT (ICRA)
OUR HEALTHCARE TEAM IN NUMBERS
10 experienced project managers
50 years of building healthcare facilities
20+ foremen specializing in healthcare
38 medical gas certified technicians
Contact MMC
If you are interested in learning more about MMC's Healthcare Division, contact us today. Our experienced and qualified healthcare team is ready to help you with your next project. Call us today at 952-941-7010 to learn more!