PREFABRICATION IN HEALTHCARE CONSTRUCTION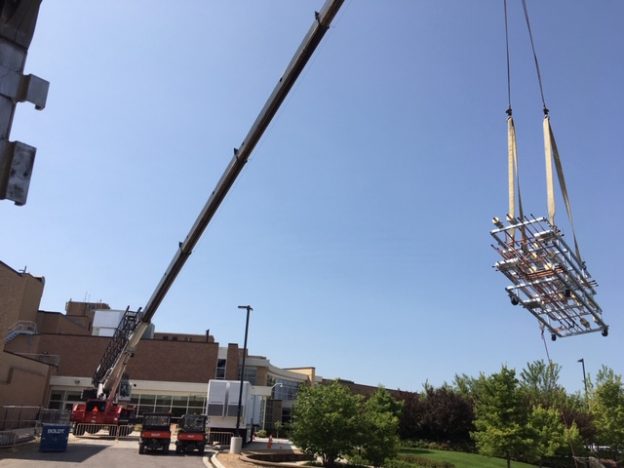 The healthcare industry is moving towards prefabrication and modular construction methods. With a shortage of skilled labor, the level of expertise that complex healthcare facilities require is harder to come by. As a result, owners, architects, and contractors alike are moving towards modular design and prefabrication at growing rate.
Prefabrication allows for healthcare owners to save on construction costs. Other top benefits include quality control, reduced material waste, and increased safety for employees. Prefabricated components are made in a controlled environment which can greatly reduce labor hours compared to if they were constructed in the field. Additionally, a controlled environment means a higher quality product, increased safety, and reduced waste. Waste reduction and sustainability efforts have a popular topic in the construction industry as more and more contractors and owners strive to build "greener".
Tips for prefabrication in the healthcare environment
For healthcare prefabrication to be successful, collaboration is necessary. Architects, owners, contractors, and subcontractors must communicate and work as a team. All parties must be aligned on the scope and approach from the very beginning. In addition, decisions on design and materials need to be made and agreed upon earlier on in the process than in traditional construction. To ensure the installation schedule stays on track, project teams will need to be on the same page from the very beginning. Get owners, architects, and contractors in agreement as early as possible to stay on schedule with installation. Utilize technology like virtual building systems and models to give everyone on the project team assurance that the right decisions are being made. An added benefit of early decision-making is that budgets will also be established early on – an advantage  for everyone on the project team.
Speaking of project team, you'll need to build a team of contractors with experience in both the healthcare industry and in prefabrication. For instance, healthcare HVAC systems can be complex and are often unique. For this reason, you'll want to partner with a mechanical contractor who has a portfolio of healthcare projects under their belt as well as expertise in prefabrication. If you're looking for a contractor in the Midwest, check out our healthcare page!