REPAIR OR REPLACE: KNOWING WHAT TO DO WHEN YOUR HVAC SYSTEM ACTS UP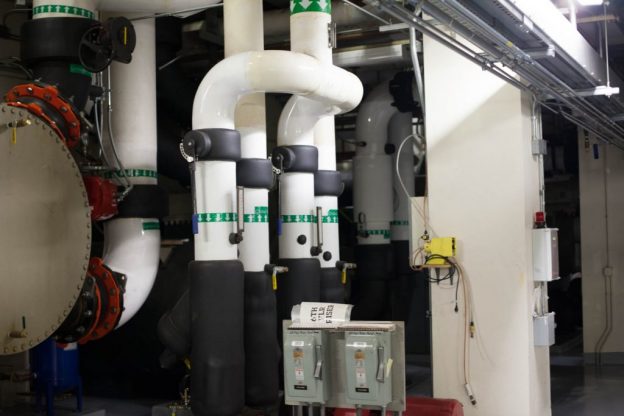 When the season changes, facility managers often wonder if their building's HVAC system is ready to take on the weather ahead. When commercial HVAC equipment shows signs of not working properly, the debate of whether to repair or replace begins. Commercial HVAC equipment is an investment. You want to get as much out of your system as possible, but you also need your system to keep your facility comfortable.
Know Your History
It's important to know about the history of the equipment, so you'll want to keep files on your equipment that tracks and records the below information:
Original installation date
Previous repairs completed
Manufacturer's model and serial number
Operating and installation instructions
Warrant information or factory-backed service and maintenance agreements
This information can prove helpful when deciding whether or not to repair or replace your equipment. If you hire an HVAC service contractor, they will want to see these records.
Partner with an Expert
While knowing the history is really helpful, the best way to know whether to repair or replace your HVAC system is to partner with a commercial service contractor. A certified HVAC technician can come out an inspect your equipment. An HVAC technician will give your system a thorough inspection to determine the best course of action. A detailed inspection will include:
Checking filters coils for debris or damage
Checking refrigerant levels
Inspecting operating condition of all equipment
Checking for leaks
Monitor airflow
Thermostat calibration
Once the inspection is complete, your HVAC technician can make a recommendation to repair or replace any equipment that's causing an issue. In some cases, a simple repair can significantly extend the life of your equipment. In others, the best solution for your facility is going to be an equipment replacement. While new equipment can cost more than a repair, it can also provide long-term utility savings if the new equipment is higher efficiency.
Whether you decide to repair or replace the equipment, the best thing you can do for your HVAC system is routine inspections and maintenance. Regular tune-ups are the best way to ensure you get the most out of your equipment investment.