Preparing your Commercial HVAC System for Spring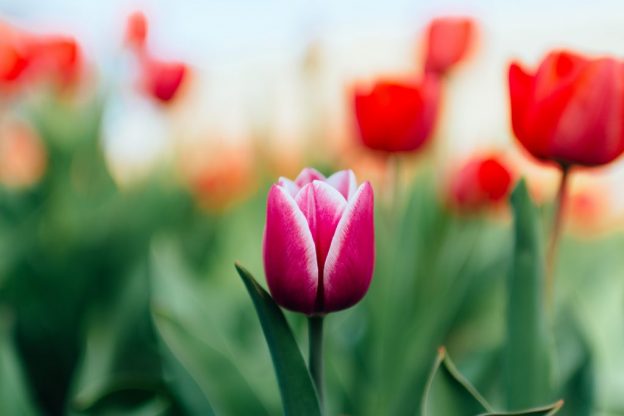 Each season comes with different demands on your facility's commercial HVAC system. With that in mind, it's important to have a service maintenance plan in place. Scheduled seasonal maintenance is a great way to make sure your HVAC system is ready for the season ahead. One season that we often overlook is spring. With snow still on the ground, it's easy for us to forget to prepare our facilities for the warmer weather that feels so far away.
Spring Commercial HVAC Maintenance Tips:
1. Give your system a check-up. Spring is a great time to give your HVAC system a thorough inspection and tune-up. This is an opportunity to make sure refrigerant levels, electrical connections, etc. are all in proper working order. This is also a great time to test your ductwork for leaks. Leaks make for poor energy efficiency and poor energy efficiency means high monthly energy bills. Ask your HVAC service contractor to check for leaks while they're giving your system a tune-up.
2. Upgrade your thermostat. Another energy efficiency improvement to consider is a programmable thermostat. Having this installed by a building controls contractor can help save you money on energy bills each month. Additionally, it gives you better control over the temperature in your facility. Spring temperatures can vary greatly so having your thermostat programmed is a great way to save money.
3. Clean it up. The phrase "spring cleaning" was coined for a reason. Spring is often a time when we deep clean and de-clutter our homes. We should do the same for our commercial HVAC equipment. Over the course of the winter, it's likely your equipment has gotten dirty. Spring is a great time to clean up outdoor condensers and all indoor equipment.
4. Another thing to consider this spring is whether or not it's time to replace your air conditioning equipment. If your air conditioning system has seen better days, you'll want to have it replaced in the spring as opposed to hoping it lasts you through the summer only to have it fail on a 90-degree day. If your AC needs replacing, save yourself a headache and have it done before the summer heat arrives.