TIPS FOR EXTENDING THE LIFE OF YOUR FACILITY'S HVAC EQUIPMENT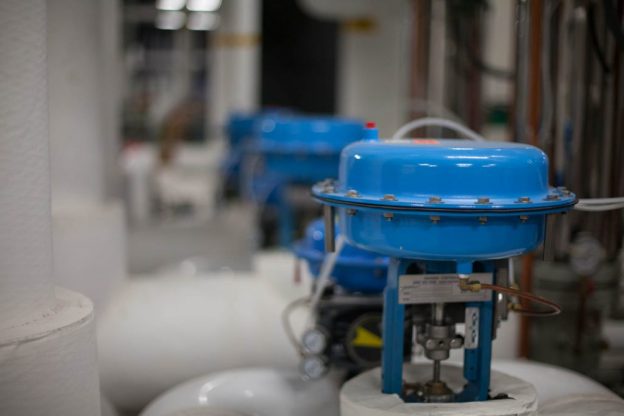 Even the best commercial HVAC equipment will need to be repaired and replaced at some point. That said, you want to get the most out of your investment. For that reason, we're sharing a few of our top tips to help you extend the life of your HVAC system:
Schedule Routine Preventative Maintenance
Preventative maintenance is the best way to extend the life of your HVAC System. Partnering with an experienced commercial HVAC technician gives you peace of mind knowing your system is running properly. Scheduled maintenance allows for early detection of any issues and helps you get the most out of your HVAC equipment investment by making sure parts are being replaced when needed. In addition, an experienced technician knows what to look for and can make recommendations for how to get the most out of your system and make sure it's running optimally.
Keep Ductwork and Vents Clean
Ductwork runs throughout your entire building and is a big factor in keeping your HVAC system "healthy." Proper maintenance of vents, filters, and ductwork will help extend the life of your equipment – not to mention that it also helps eliminate fire hazards. Your facility's ductwork also has a huge impact on the indoor air quality. Poor air quality can increase the likelihood of occupants getting sick from allergies, colds, or dirty air. Keeping your air filters and vents clean is the best way to ensure good indoor air quality. Lastly, properly maintained ductwork and vents are one of the best ways to control the noise levels from your commercial unit. This will keep your building occupants happy.
Give your System a Check-up
In addition to regularly scheduled service, you should conduct your own "check-ups" on your system. While you may not be an HVAC technician who can identify and fix the systems in your commercial facility, there are some signs of a problem you can detect for yourself. Here are a few things to lookout for in your own inspection of your HVAC system:
New noises coming from your HVAC equipment
Layer of ice building up on equipment
Inconsistent temperatures throughout your facility
Moisture in the interior of your building
Increased price in utility bill
Unpleasant odors
If you recognize any of the above symptoms, it's likely your system isn't working properly and it's time to call your HVAC service technician.