The Risks of Neglecting Facility Maintenance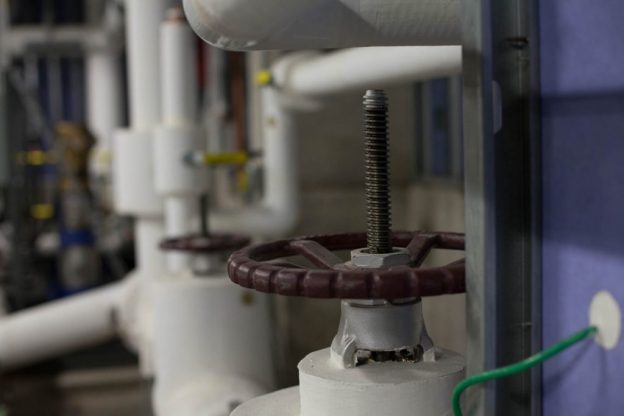 As a facility owner or manager, you are responsible for keeping your building safe for employees and occupants. This means proper facility maintenance to eliminate hazards that can be harmful to building occupants. Top hazards to look out for include: leaks, electrical problems, and poor indoor air quality.
Leaks
Leaks from pipes and plumbing fixtures can cause puddles which are an obvious hazard for building occupants and employees. A slip or fall can cause a serious injury so leaks need to be addressed immediately. In some cases, a leak might not be visible but water damage could still be taking place. Over time, water damage can impact the structural integrity and safety of the flooring. Leaks are not only hazardous for occupants, but they also quickly become costly for building owners and facility managers.
With routine maintenance and inspections, any leaks would be identified and dealt with early on.  In addition, properly maintained plumbing systems will be less likely to have leaks occur in the first place.
Electrical
Poor lighting can lead to injuries – especially in stairways.  Occupants who can't adequately see their surroundings are at a risk for hurting themselves by tripping, missing a step, or falling. In certain spaces with low ceilings, poor lighting can put employees and occupants at risk of hitting their head. Make sure all areas of your facility are well-lit.
In addition, electrical equipment can present a serious safety hazard if they overheat, are exposed to excess moisture, or are overloaded. Routine maintenance of your facility's electrical systems is the best way to eliminate any electrical hazards.
Building Health
Another often overlooked but serious hazard is sick building syndrome. Bacteria or other contaminants in the air or your facility's HVAC system can be harmful for building occupants. Symptoms include headaches, dizziness, fatigue, and asthma – just to name a few. Indoor air quality has a direct impact on the health and safety of building occupants and is an important factor that should be considered in HVAC design and construction as well as facility maintenance.
Avoiding the Hazards
The best way to eliminate and avoid hazards in your building is regular facility maintenance. Have a contractor come out and do routine inspections and tune-ups to make sure your building's systems are operating as they should.