The Best Approach to Facility Maintenance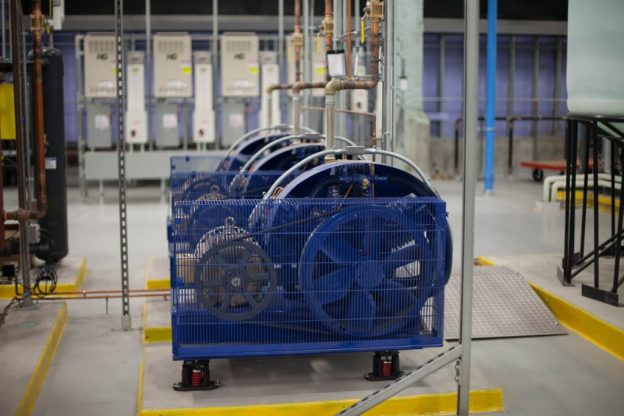 If you're the facilities manager of a commercial building, you're probably pretty busy. It's likely that your mechanical system isn't on the top of your list of priorities. While it's true that your plumbing and HVAC system doesn't need much attention, it's important to watch out for potential problems and to prevent problems from occurring at all. The best approach to facility maintenance is the proactive one.
ROUTINE MAINTENANCE
The best thing you can do for your building's HVAC and plumbing is to schedule routine maintenance and tune-ups. The majority of plumbing and HVAC related issues don't develop overnight. In many cases, issues arise slowly over time. Waiting for noticeable problems to show up isn't a good approach. Instead, we recommend scheduled, ongoing maintenance for your mechanical system. A service technician will come and inspect your system, make any necessary tune-ups and give you peace of mind that your systems are working correctly.
This regular maintenance allows your service partner to locate and address any issues in your system and fix them before they turn into a bigger (and more expensive) problem. In the long run, ongoing maintenance will cut down on your repair expenses, improve your system's efficiency and extend the life of your equipment.
DON'T WAIT TO CALL
If something does start to go wrong, don't wait to call an HVAC service contractor. What might start as a minor leak or strange noise can turn into a very expensive and stressful problem for you and your building. Furthermore, a major problem with your HVAC and plumbing system is going to upset your building occupants. Be proactive and call your service technician at the first site (or sound) of trouble. Common indicators to look out for include:
Strange noises
Unexpected decrease in water pressure
Changes in building temperature or humidity levels
Sudden spike in utility bills
Even the best systems are going to have issues over time. Save yourself the hassle and the expense of emergency repairs, costly shut downs, and upset building occupants. Be proactive about your facility's mechanical system maintenance with routine check-ups. In addition, call your service technician right away when you notice anything out of the ordinary with your mechanical system or utility bills.