What's Trending in Building Design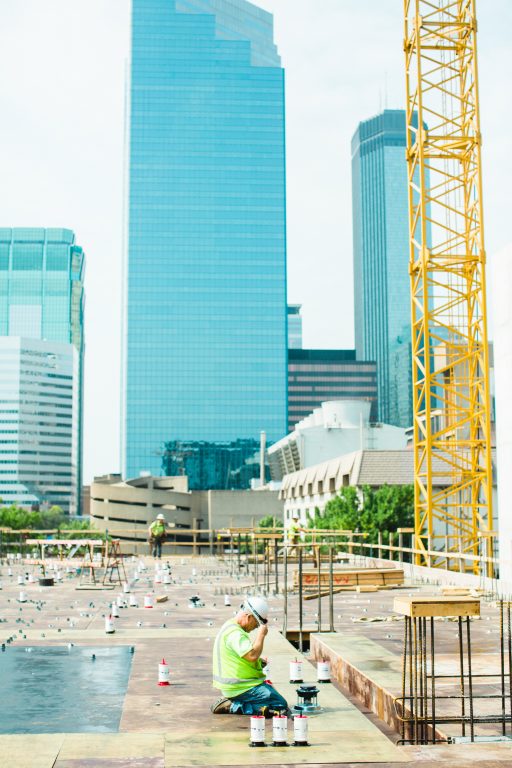 2018 is expected to be another big year for the commercial construction industry. AEC firms are evolving to meet changes in labor, technology, and offsite construction. Companies aren't the only thing changing in 2018 however. Building design itself is shifting to more flexible space and mixed-use developments.
FLEXIBLE SPACES
Facilities across several sectors are becoming more flexible.
Workplace
Today's workforce is everchanging. Employees want options when it comes to their workspace. Businesses are renovating or rebuilding their offices to be flexible and functional. Cubicles and offices are being replaced with collaborative spaces, open floorplans with unassigned desks, and "quiet zones" for conference calls or quiet work.
Education
Offices aren't the only buildings making these changes. Schools are also making changes to their layout and design to be more flexible. College campuses are adding more meeting rooms for study group sessions and large atriums with casual seating is becoming the norm in campus commons. Another trend on campus is multi-purpose buildings that allow for a variety of activities, including dining, socializing, studying, and exercising.
Housing
Commercial housing is yet another sector moving towards more flexible design. Apartment buildings will have more lounge-like common areas for residents to host events, business centers for those who work remotely, and even conference rooms for residents to conduct business meetings.
MIXED-USE DEVELOPMENT
We can expect to see more mixed-use development as developers continue to see the benefits. Mixed-use developments are taking over entire neighborhoods.  We're talking apartments above grocery stores, offices above retail space or coffee shops, and health clubs connected to shopping malls. Benefits of mixed-use development include:
Stronger sense of community in urban neighborhoods.
Reduced distances between home, work, gym, pharmacy, and other common destinations. A person could leave the office, go pick up groceries, and arrive at home all within a few city blocks.
Increased synergy; the mix of spaces work together. For example, the residents of an apartment building serve as the primary customers for the coffee shop built below their homes.
For more on other industry trends you can expect in 2018, Construction Dive has a great article on 8 construction trends to watch in 2018.