Recruiting and Retaining Talent During the Labor Shortage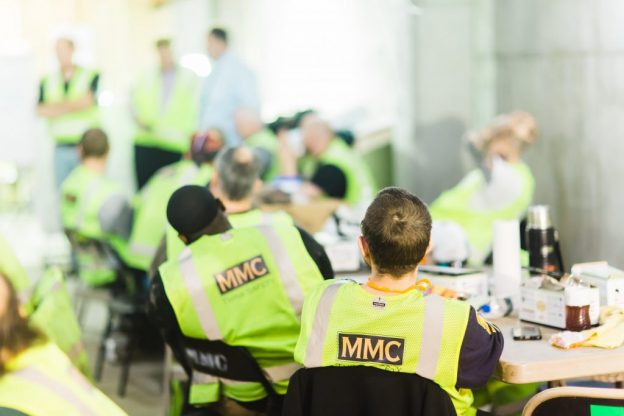 The Fails Management Institute (FMI) recently released its 2017 survey titled "Talent Development in the Construction Industry." The report states that 89% of A/E/C firms are facing a labor shortage. The results in the report indicate that companies that are successful in retaining their employees, place an emphasis on the below three talent practices:
FREQUENT INFORMAL FEEDBACK. Employees want to know how they're doing and they don't want to wait for an annual performance review to find out. Let your employees know how they're performing on a regular basis; try providing feedback on every project they complete.
FORMAL IN-HOUSE CLASSROOM TRAINING. Your employees want to be successful. Take the time to train them so they feel equipped to do their job.
COACHING. Mentor and guide your employees to help them learn the soft skills they need to excel in their role. Give them ongoing suggestions, encouragement and instruction.
RECOGNIZING & RETAINING TOP TALENT
It's important for companies to retain their top talent. It is these employees who have the potential to impact and lead the future of the company. The first step is to identify your "high-potential" employees. Once you know who they are, make sure you keep them with your organization.
Popular tactics for retaining "high-potential" employees include:
Challenging Job Assignments
No one likes to be bored at work. Give your employees some variety in their tasks and don't be afraid to give them a challenging project.
Competitive Salaries
No surprise here. Your top talent should be compensated accordingly. The entire industry is experiencing a shortage so keeping a competitive edge with your pay and benefits will be crucial.
Training Opportunities
Provide your employees with chances to learn and develop. Whether it's taking a course online, attending a seminar, or implementing an internal education rotation, employees value and appreciate employers who invest in their growth.
Sources:
http://lp.fminet.com/rs/583-MEF-388/images/2017%20FMI%20Talent%20Development%20Survey.pdf