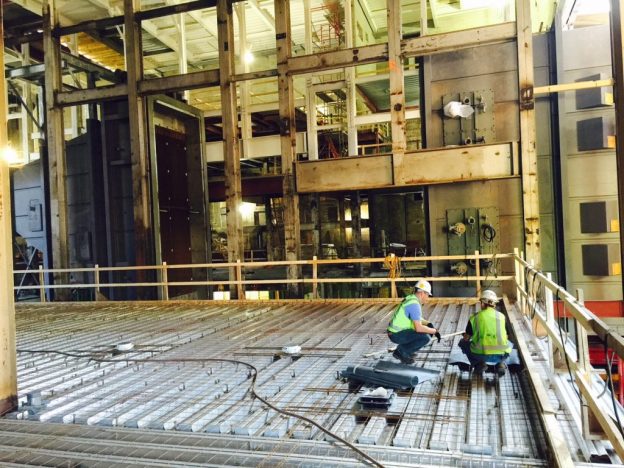 Historically, falls are the leading cause of fatalities in construction. In fact, falls account for about one-third of all fatalities in the industry. Contractors do work on rooftops every day. Work on ladders or lifts is also very common. Consequently, it can be easy to forget the risks associated with this type of work. It's important to make sure you're always using the proper fall protection when working on a roof or at higher heights.
The first step towards proper fall protection is selecting the right system and equipment. There are different types of fall protection systems available including: a warning line, fall restraint, fall arrest or guardrail system. The type of fall protection needed depends on your task and the roof you are working on.
Types of Fall Prevention
Fall Prevention
This system is simply a barrier between the worker and the fall hazard. An example of a fall prevention system would be a guardrail. No individual equipment is need for this fall protection system and no training is required.
Fall Restraint
A fall restraint system prevents workers from reaching a fall hazard. It involves the use a tie off system. An example of this would be a harness and lanyard tied system. Fall restraint systems often involve training because it requires individual equipment.
Fall Arrest
Fall arrest systems stop falls that are already in progress through a tie off system. An example of this kind of fall arrest system is a harness and retractable tie off that connects to an anchor. This fall protection system also requires some training to ensure proper use of the equipment.
Reminders:
If you're using a warning line, it must be at least 15 feet back from any roof edge
Guardrails must include toprail, midrail and toeboard (42 inches high and capable of withstanding 200lbs of force).
Anchor points for fall arrest or restraint systems should be capable of supporting 5,000 lbs.
Inspect all fall protection systems daily. Never use fall protection equipment that is worn out or defective.