"Flushing" out the Plumbing Trade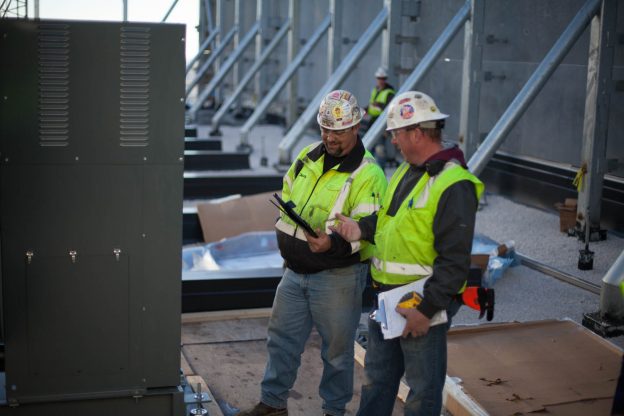 If you like working with your hands, enjoy a challenge, and want a job that's in high demand, then the plumbing trade is definitely something for you to consider! Plumbing is a profitable and rewarding career for many in the skilled trades.
"Leaking" the Details on Plumbing
As a plumber, every day presents something new whether it's a new work site, a new problem to solve, or a new technology to master. As Explore the Trades points out on their site, plumbing is considered a skilled trade because it requires a great deal of precision and a thorough understanding of both physical science and the ability to "follow technical drawings and plans". Instead of working in a cubicle, plumbers use their hands and unique skill set to build the systems that make our homes, workplaces, and schools comfortable and safe to live in.
The Cash "Flow"
Not only that, but by choosing a career in plumbing, you can avoid four years of schooling and the tuition bills that go along with them.  Instead, you can earn money while you learn on the job as an apprentice.  Once you're certified, you could be making at least $21.94 per hour which is the average pay for plumbers according to snagajob.com.  As you progress into your career, your earning potential continues to grow as you move from apprentice to journeyman and even management positions like foreman or superintendent.
Job Demand "Pipeline"
According to the United States Bureau of Labor Statistics, demand for plumbers is expected to "grow 12 percent from 2014 to 2024," which the site points out, is faster growth than the average for all other professions. There will always be a demand for the maintenance and repair of existing plumbing systems but an additional increase in demand comes from the upsurge in new construction being built and the growing sustainability standards driving building owners to look for more efficient mechanical systems. Those trends, paired with the approaching retirement of the current aging plumbing labor force, make for a strong job outlook for anyone going into the trades.
For more information on becoming a plumber, Explore the Trades provides answers to some common Plumbing FAQS.