SAFETY VIOLATION DÉJÀ VU: TOP SAFETY VIOLATIONS IN 2016 SIMILAR TO 2015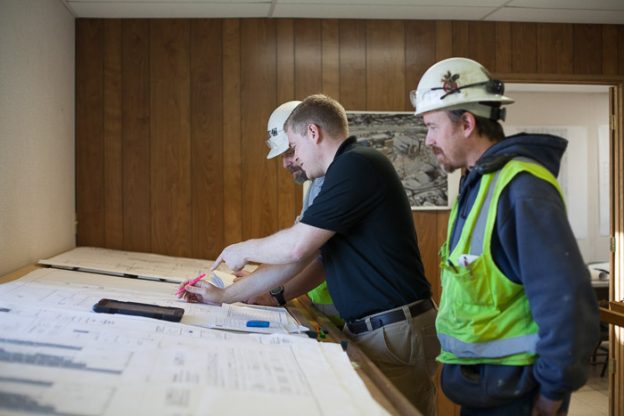 OSHA recently released their preliminary list of the most frequently cited workplace safety violations for the 2016 fiscal year:
Fall Protection
Hazard Communication
Scaffolds
Respiratory Protection
Lockout/Tagout
Powered Industrial Trucks
Ladders
Machine Guarding
Electrical Wiring
Electrical, General Requirements
If the list looks familiar, it should. It is almost identical to the list of top safety violations from last year. How similar exactly? Well, each of the 2015 top violations made it on the 2016 list with only a few minor movements in ranking order. To see the similarities for yourself, take a look at the Top 10 Most Cited Violations for 2015 and compare the list to this year's.
With many of the same hazard violations topping the chart, it begs the question: what can construction companies do to reduce the number of violations? In both 2015 and 2016, the same four violations topped the chart: fall protection, hazard communication, scaffolding, and respiratory protection. With proper safety equipment, training, and communication, the number of violations in these four categories can be greatly reduced.
PEVENTING THE TOP FOUR CITED VIOLATIONS
Fall Protection. For a refresher on the requirements for fall safety, take a look at OSHA's Fall Protection Resource.  Contractors must provide their employees with the proper PPE as well as any necessary site safety measures such as guardrails, safety nets or toe-boards.
Hazard Communication. Hazard communication refers to the communication of the chemical hazards on site. If hazardous chemicals are being used on site, contractors must provide written communication, properly label chemicals, train employees, and provide any necessary PPE when applicable.
Scaffolding. Scaffolding is seen on almost any construction site. In fact, OSHA estimates that 65% of  construction workers work on scaffolding frequently. Despite it being commonplace, the number of violations is high year over year. OSHA has developed a Scaffolding eTool  to help employers ensure safe scaffolding structures and usage.
Respiratory Protection. Construction sites can come with debris, gases, smoke, and other potentially dangerous inhalable materials.  The requirements can get confusing quickly with different hazards requiring different respirators. This Respirator Fact Sheet from the Centers for Disease Control and Prevention is a great tool to help identify which respirator is needed.
Sources: