Bi-Polar Ionization Systems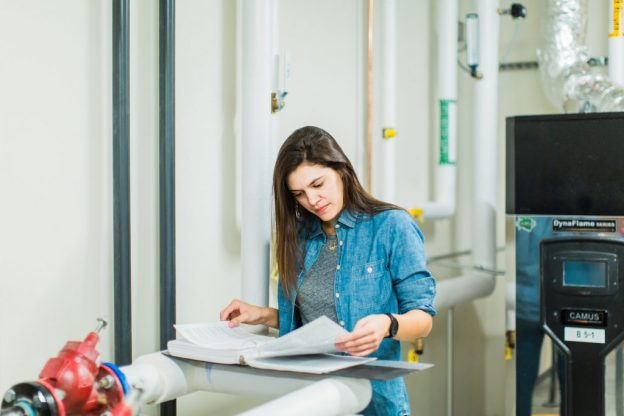 What is Bi-Polar Ionization?
Bi-polar ionization technologies are used to purify indoor air and help prevent the spread of airborne diseases such as COVID-19, other viruses, mold, bacteria, and allergens. This system typically involves air cleaners installed in HVAC systems to improve indoor air quality.
How Does Bi-Polar Ionization Work?
Bi-polar ionization systems create a cold plasma discharge consisting of positive and negative ions from water vapor in the air. The ions cluster around micro-particles and gases, including harmful substances such as viruses, bacteria, airborne mold, allergens, and volatile organic compounds. When the ions surround harmful substances, a chemical reaction occurs in which the harmful substance is robbed of a hydrogen atom, inactivating them.
Benefits of Bi-Polar Ionization
Bi-polar ionization replicates the same positive and negative ions found abundantly in nature
It is harmless to the human body and pets
Enhances indoor air quality
Effectively eliminates viruses, bacteria, mold, and volatile organic compounds
Consumes a miniscule amount of electricity
Can be effective at combating COVID-19 inside buildings
What is the Difference Between DBD BPI and Needlepoint Ionization?
There is a difference between DBD bi-polar ionization and needlepoint bi-polar ionization (NPBI). In needlepoint systems, positive and negative ions are produced simultaneously. Many of these ions recombine and never reach the occupied space. NBPI does not produce ions capable of superoxide formation which produces Hydroxyl, a critical process in deactivating viruses. In addition, brushes and needles in NBPI systems require frequent cleaning or arcing and system malfunction can occur. DBD bi-polar ionization systems are much more effective and have more thorough testing and performance data.
MMC Provides Bi-Polar Ionization Systems
Metropolitan Mechanical Contractors can install bi-polar ionization systems in your commercial or industrial facility. While improving indoor air quality is always important, there has never been a better time to invest in IAQ technologies than now, during the COVID-19 pandemic. When you install a bi-polar ionization system from MMC, you can help eliminate the spread of germs and improve the health of your building.
MMC also provides many other services to help combat disease such as UV lighting, MERV-13 air filters, hands free faucets and flush valves, sneeze guards, temporary handwashing stations, coil cleaning. We provide mechanical contracting services to customers across the Midwest. Contact us to learn more about our services.