Getting the Most out of your Tenant Improvement Budget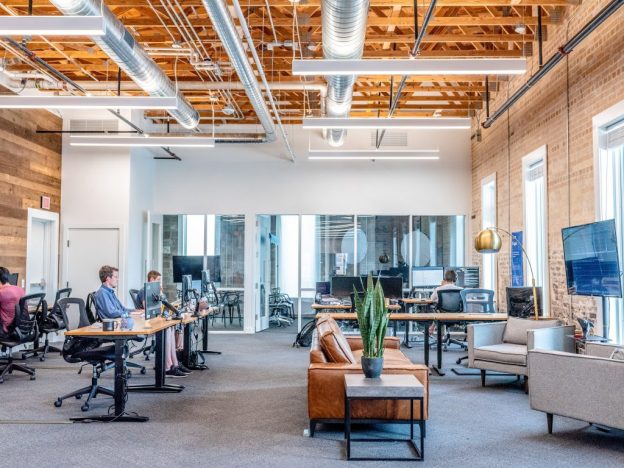 Tenant improvement is something many companies have to deal with as their teams grow and workplace trends change. When working with a limited budget and seemingly limitless options, it can quickly become overwhelming to make decisions. Fortunately, we've got a few tips to help you get the most out of your tenant improvement budget.
Begin with the end in mind. First and foremost, you need to know what your goals are. Are you trying to make more room for a growing team? Or maybe you want to modernize your space to attract younger talent? Whatever your reason may be for starting a tenant improvement project, you want to keep your goal at the forefront of all decisions. Consider who the tenant improvement changes are for. If it's for your employees, consider having a meeting to discuss what employees would really like to see. Similarly, if you're hoping to improve the patient experience, try implementing a focus group or market research to see what changes would really have an impact.
Work with your space. Try to utilize the aspects of your current space that you like. For instance, large windows and exposed wood beams and HVAC systems are in demand right now so you wouldn't want to spend any money covering those up. Work with your existing space as much as possible to help stay on budget. As a result, you'll have more dollars to spend on the things that can really make in impact.
Focus on must-haves. With any tenant improvement project, there's usually a very long wish list of things the tenant would like to see. While a wish list is great, it's also expensive. To get the most out of your budget, focus on the must have items first. If there's extra money left over, you can start adding in some wish list items.
Partner with the right team. Last but certainly not least, you'll want to work with contractors and designers you trust. Look for a contractor with experience completing tenant improvement projects similar to yours. You want a team that has the experience to complete your project on time and on budget. In addition, an experienced contractor will be able to help you come up with creative solutions to get as many of your wish list items incorporated as possible.