Simple Solutions for Construction Site Theft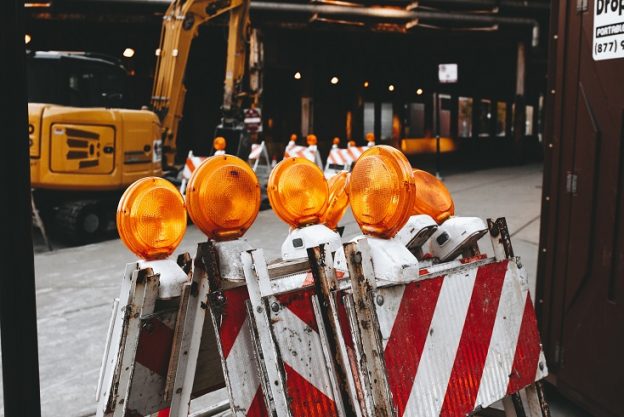 Construction site theft and vandalism is a growing concern for contractors. Expensive equipment, materials, and tools as well as employees' personal belongings are being damaged or taken from jobsites. Stolen tools and equipment cost contractors money and cause delays to the project.
Plan & Procedure. Establish plans and policies for security on every jobsite. Make sure all of your employees are familiar with the security procedure on their site and encourage everyone to report any suspicious behavior. Additionally, you may want to inform local police departments and neighboring businesses or properties prior to the start of construction. Police and members of the community can help be on the lookout once construction starts.
Manage & Protect Your Property. Take an inventory of the equipment, tools, and materials you have onsite and track them regularly. Lock up your valuable materials and equipment during off-work hours. A great way to protect your property is to establish a single access point so you can monitor and control who comes to and from your site. In addition, encourage your employees to protect their personal property (wallets, keys, phones, and computers).
Surveillance. Installing surveillance cameras on your construction projects allows you to monitor your sites. Motion-censored cameras are a good option for capturing any off-hours activity that occurs on your site. If you are experiencing multiple thefts on your project, employing a security guard to patrol the site could help with early detection of suspicious activity.
Deter Theft. Quality fencing around the perimeter, ample lighting, and signage indicating that the construction site is under surveillance are all great ways to discourage site theft and vandalism on construction projects. By making your jobsite secure, you'll greatly decrease the chances of theft.
Sources: https://www.thebalance.com/how-to-prevent-theft-on-your-construction-site-845325