ERGONOMICS: OFTEN OVERLOOKED IN OCCUPATIONAL SAFETY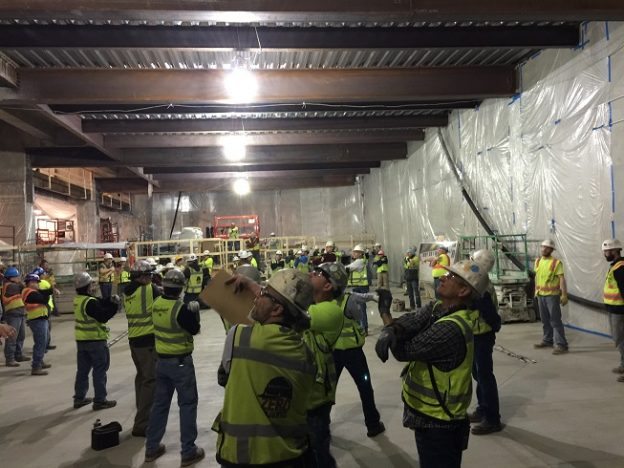 Whether you're sitting at a desk all day in an office or you're installing systems on a construction site, practicing proper ergonomics can help you prevent occupational injuries. At work, we are exposed to risk factors, such as lifting heavy items, bending, reaching overhead, pushing and pulling heavy loads, working in awkward body postures and positions and performing the same tasks repetitively. Exposure to these risk factors can increase our chance of injury.
Ergonomics is the practice of designing products, systems, or processes to take proper account of the interaction between them and the people who use them. Unfortunately, Ergonomics is often overlooked but when applied and used by workers, it can greatly reduce the chance for workplace injuries. Ergonomics can be applied to to virtually any occupation. Below are some tips for contractors who have employees working in cubicles and on construction sites.
OFFICE
Stretch and walk around regularly; do not remain sedentary.
Do not ignore pain. Inform your supervisor immediately if you experience ergonomic discomfort on the job.
Sit correctly at your desk. The Mayo Clinic provides a great resource with quick tips with proper posture for sitting at a desk. Click here: Desk Ergonomics Guide
FIELD
Warm up and stretch before beginning work.
Do not ignore pain. Inform your supervisor immediately if you experience pain or discomfort on the job.
Use proper techniques for lifting, bending and carrying. Best practices include:

Don't twist when lifting.
If possible, arrange for work to be done in the power zone. (The power zone for lifting is close to the body, between mid-thigh and mid-chest height.)
Use two people to handle loads heavier than about 40 to 50 pounds. If the load looks like more than you can handle, get help either from another person or by using a mechanical lifting/moving aid.

The National Institute for Occupational Safety and Health provides a simple guide for easy ways ergonomics can help prevent injuries on construction sites: Ergonomics for Construction Workers