Four Reasons to Consider a Career as a Pipefitter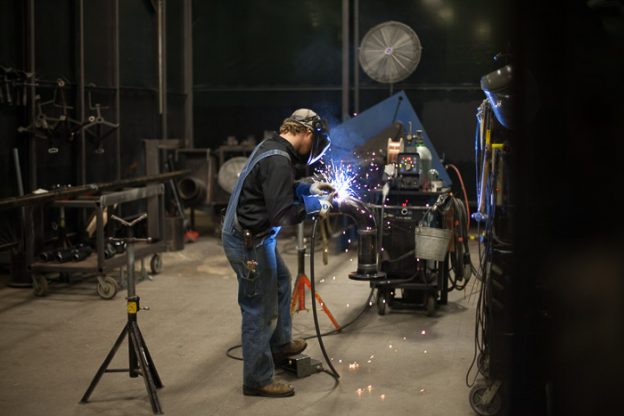 Job demand & security. There are currently not enough pipefitters to meet the demand of the construction industry. With unions and contractors alike hungry for new talent, a career in pipefitting will mean quick job placement. There will always be a need for skilled fitters to help build and maintain our buildings which makes for a strong  job security outlook. With a career in pipefitting, you will likely have steady and secure employment compared to other professions.
Work with your hands. If the idea of working a traditional 9-5 desk job in a cubicle doesn't appeal to you, pipefitting would definitely give you an opportunity to be on your feet and working with your hands. Fitters also get to experience new projects each with their own unique  challenges so no day is ever the same.
Great pay & benefits. Skip the expense of a four-year college and jump-start your career by earning money as an apprentice while you learn the trade. According to Payscale.com, Pipefitters make an average of $24.71 per hour. With career advancement opportunities to foremen positions and the occasional overtime wages, earning potential for pipefitters can reach $90,000 or higher. As a union employee, you will also likely receive great benefits packages which include things like paid time off and medical care.
Make an impact. As a fitter, you would help build the mechanical systems and buildings that keep people safe and comfortable. As a pipefitter, you would be a part of building our hospitals, universities, offices, sports stadiums and homes  with your own hands. Not many careers come with the opportunity to make a lasting impact that being in the skilled trades does.
The first step in becoming a pipefitter is to sign up with a local union like Local 539 or Local 455 (http://local455.com/)