Right Tools Leads to Success for Contractors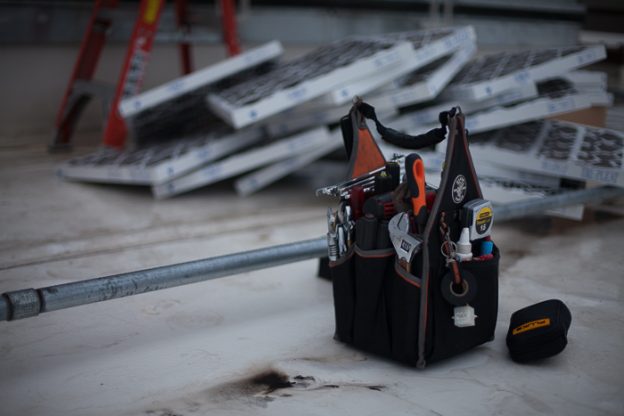 The Right Tools 
The age-old saying "the right tool for the job" is all too important when it comes to construction sites. The best contractors in the industry know that equipping their team with the proper tools and equipment to do their jobs is necessary for a project to be successful.
Safety
On job sites, it's crucial to have the proper PPE to protect employees from injury. It's equally as important to equip workers with the right tools to complete jobs safely. You don't want your employees to have to get creative with what ladders or power tools to use. Project managers should work with foremen to understand what their crews need to do their jobs successfully AND safely. Equipment that's not in proper working order can also quickly become dangerous so it's important to inspect equipment in the shop and on site prior to construction.
Efficiency & Time Savings
You could put a nail in the wall with the head of a screw driver but you can do it much quicker and more accurately if you use the head of a hammer. Tools are designed to make our lives easier by saving us energy and time. Crews without the right tools will waste time waiting for tools they're sharing when too few are available or using the wrong tools to complete a task.
Employee Engagement
Contractors are only successful if their buildings are being built well, built safely, built on time, and built within budget. The best contractors in the industry will arm their foremen with the tools they require to do quality work. Foremen and their crews appreciate having the tools they need to do their jobs. Provided with the right tools and equipment, they will not only be happier, more engaged employees, they will also be motivated to do their best work.