The Benefits of Building Modular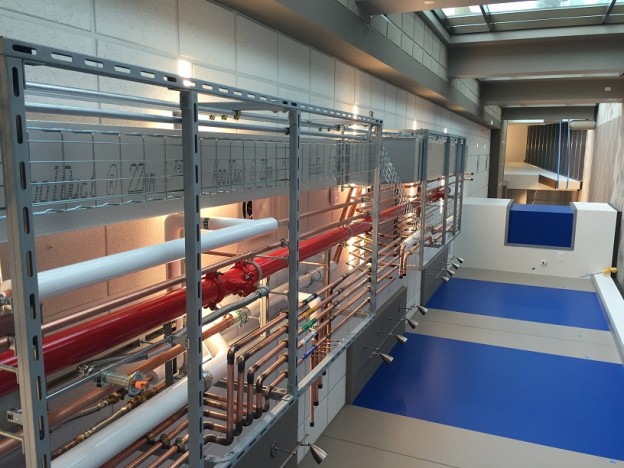 The Benefits of Building Modular
Modular manufacturing is no longer a brand new project delivery concept in the construction industry and its demand from owners and general contractors continues to grow. Modular construction takes the usage of BIM/ VDC, manufacturing concepts and prefabrication to the next level by fully integrating with other disciplines to create completely coordinated modules. In essence, modular racks or modules (typically two or three dimensional type), are manufactured units that can be installed into a building's above ceiling corridor or mechanical space. These modules replace the "stick" building process where one service is installed piece by piece and coordination is completed on site.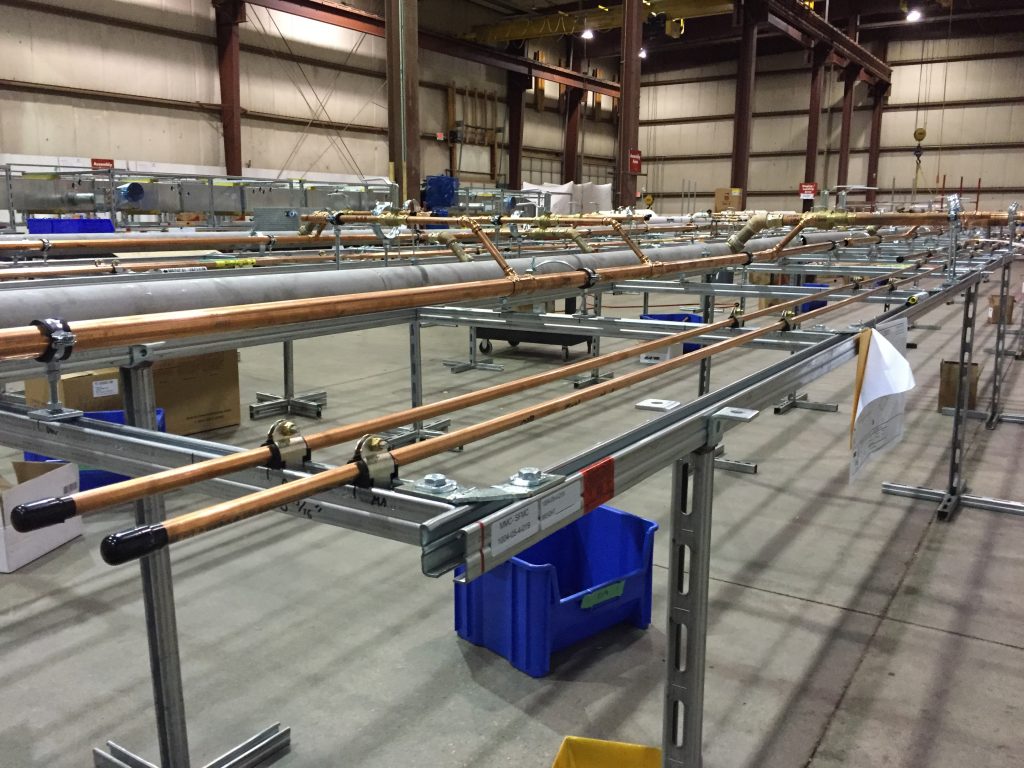 For mechanical systems specifically, these modules can contain all of the necessary plumbing, HVAC, fire protection, cable trays and electrical equipment in a single unit. The ability to install fully-integrated, manufactured, multi-trade modules is a preferred delivery method specifically for the healthcare industry where the mechanical systems are many and are routed through the corridors into patient rooms, exam rooms, and operating rooms.
In projects where much of the construction effort is offsite, pieced together, and then delivered in a highly sequenced schedule, labor efforts are maximized, safety is enhanced, and overall risk is reduced.
Three of the most powerful benefits of building modular are explained below:
Safer.
Modular construction eliminates the clash of multiple trades working in a tight space on an often unpredictable job site. Instead, prefabrication and modular manufacturing take place in highly regulated, consistent, and controlled shop environments. Diverting labor hours offsite with prefabrication and modular manufacturing reduces onsite labor hours greatly and in turn, reduces the chance for job site injuries to occur.
Sustainable. 
In a time when green building and sustainable construction are on the rise, prefabrication and modular manufacturing are making it possible for contractors to earn more points towards LEED Certified buildings. The ability to manufacture and construct portions of a building offsite means the amount of excess materials and scrap can be reduced. In addition, the amount of disturbance to the natural environment surrounding the project can also be greatly diminished because less space is needed on site to perform construction.
Saves Time.
An additional benefit of modular construction is significant time savings. Modules are constructed in controlled, shop settings where efficiencies are high and delays are great really reduced. Simply put, this inherent efficiency means contractors can build buildings faster and use modularization as a force multiplier for their crews.
For a complete list of benefits, click here.