Why We're Different
Virtual Building Systems
Virtual Building Systems (VBS)
3D technology that allows you to see it before we build it.
Visualizing the complex mechanical systems inherent of a large commercial/industrial structure is not easy. VBS allows our clients to virtually walk through a building's systems before any construction begins.
Advantages of Virtual Building Systems:
Seeing and removing any problem that may arise in construction during the design phase
Virtual walk-through of completed project for clients
Digital plans make it easier to stay on target with a client's budget
All aspects of the construction phase can be included in the design phase
Fast and efficient design process with the ability to make changes easily
The preplanning stage of construction is imperative. After all, it's much easier to move a 3-ton unit on screen than it is after installation. At MMC, we approach every project the same way; we research all the plans and details completely, going all the way down to the nuts and bolts of a structure. Team members become familiar with every aspect of the project prior to employing CAD-MEP software.
Once we have fully anticipated the building's inner workings, the CAD-coordination process begins, identifying all disciplines, intended routes, and elevations. This information is evaluated and discussed at the CAD-coordination meetings with representation of each team involved. The routing ground work is laid out and the Virtual Building Systems modeling proceeds. As the CAD process unfolds, communication between teams is crucial. Every problem, every alternative, is considered in order to make the most sustainable, streamlined design possible. As part of our closeout process, we distribute electronic and hard-copies of 2D and 3D as-built drawings. These designs are incorporated with warranty, manuals, and bill of materials (BOM) in electronic and PDF format.
For more information contact us.
Chiller Room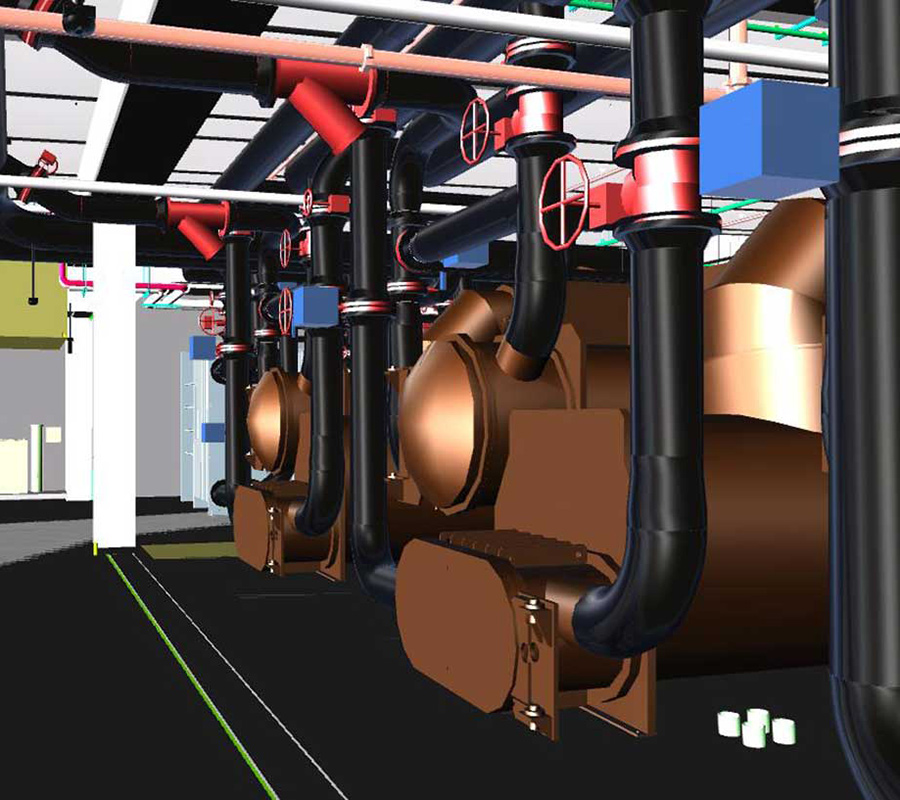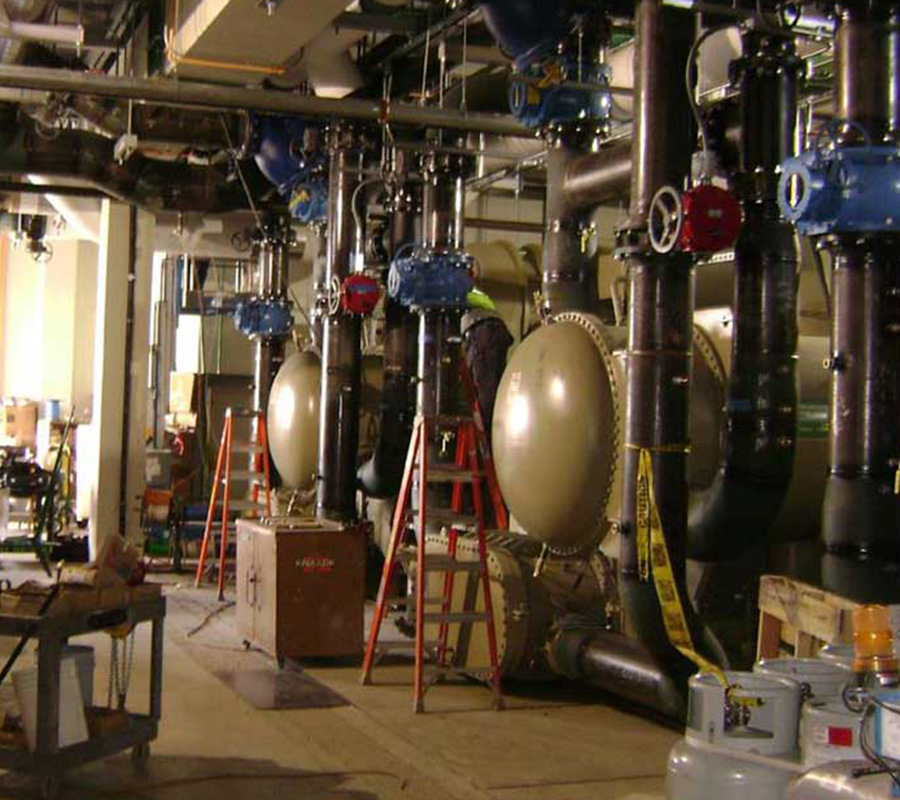 Click and drag to see the comparison
MMC Heat Pumps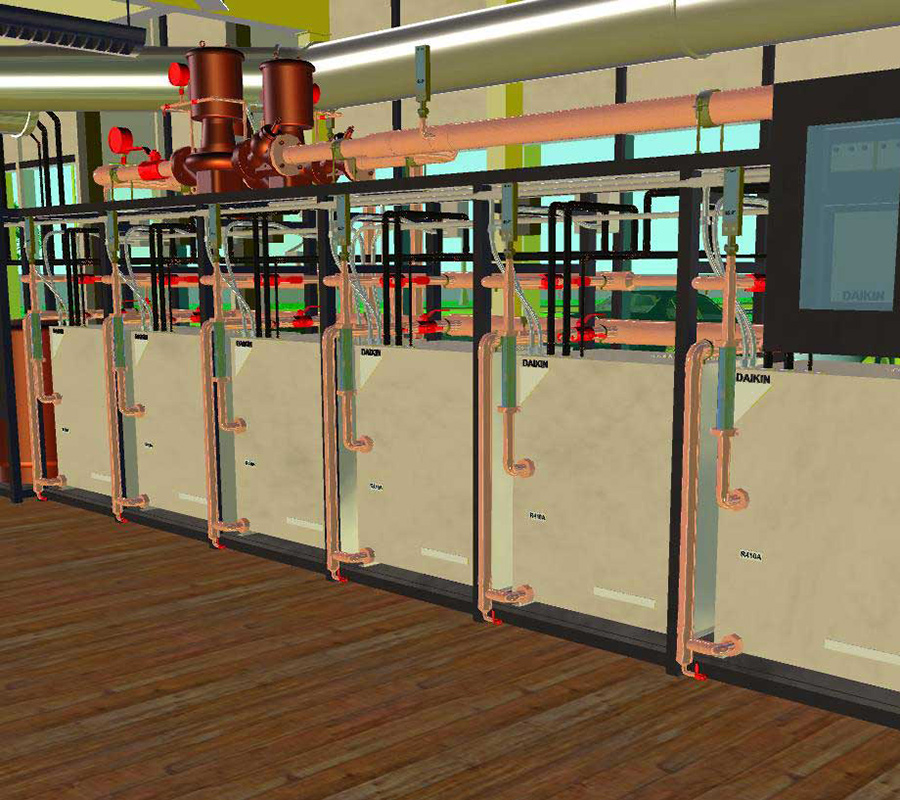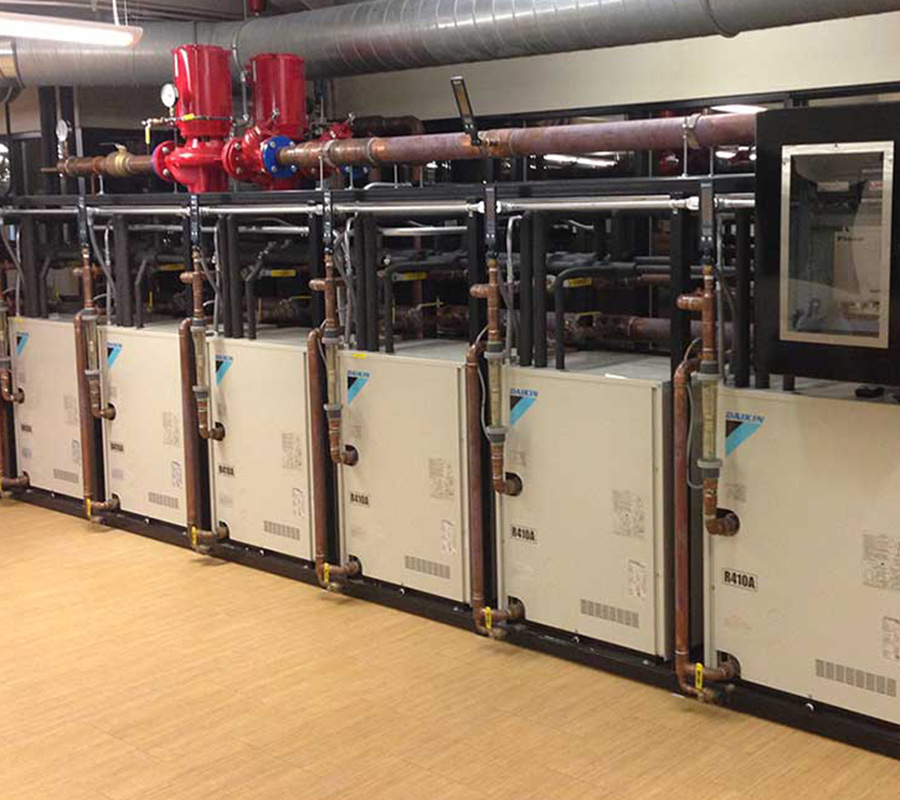 Click and drag to see the comparison
Fan Stack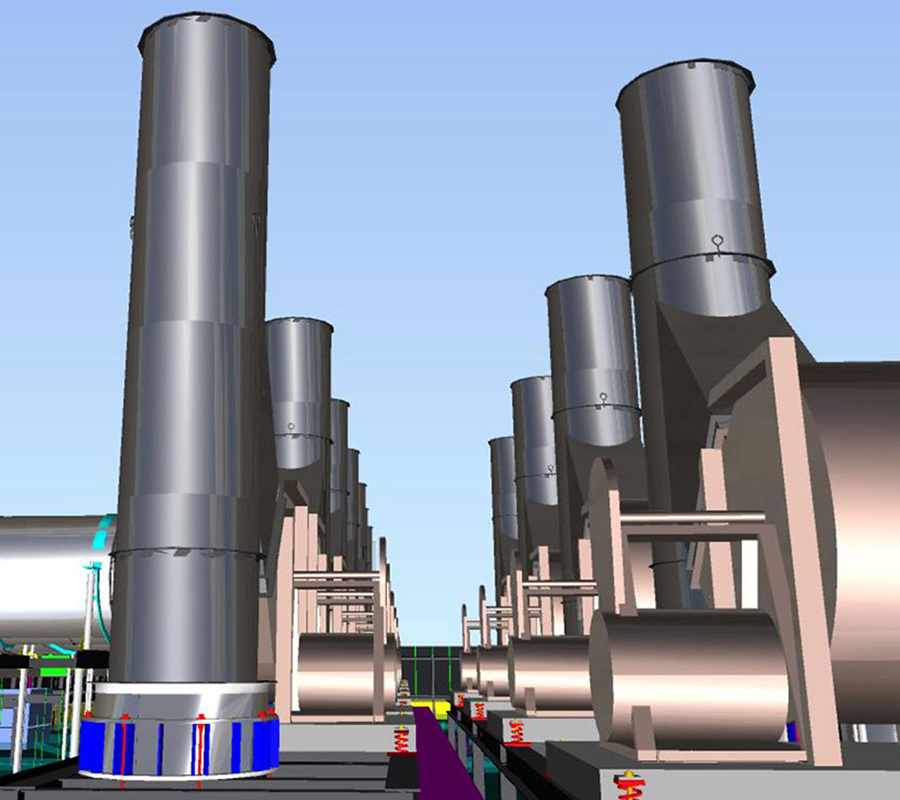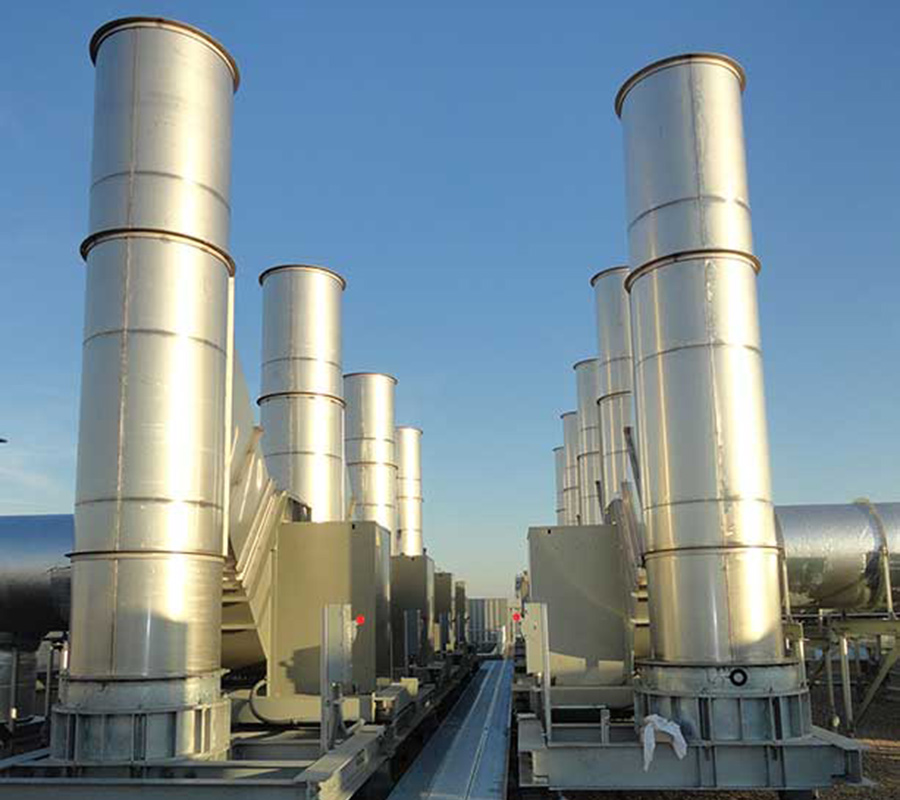 Click and drag to see the comparison